About Us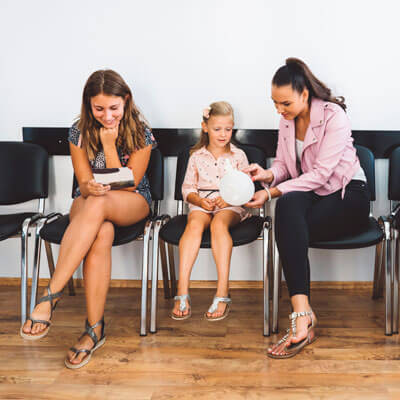 Family Chiropractic was established in 2001 by Dr. Angela Van de Walle. We were founded upon clinical excellence and quality natural health care. Our practice has had the honour of serving numerous families in and around Simcoe and Norfolk. Our hope is to provide outstanding preventative and wellness care with the knowledge and skill to educate, empower, and inspire all those who walk through our door.
Health Is a Lifestyle
Our practice believes that health is a lifestyle. We believe that the choices we make daily dictate our overall well-being. If you eat well, exercise regularly, and incorporate chiropractic care into your weekly routine, you have the greatest chance at living a full, healthy life.
As health care practitioners, our mission is to help you heal and stay well. We are committed to giving you the knowledge and confidence you need you to make lifestyle changes that lead you to full health.
Knowledge and Skill to Help You
Dr. Angela kicked off her career as a chiropractor by spending one year working as a locum doctor in Australia, New Zealand, and the South Pacific. She gained a great amount of diverse clinical experience throughout her time abroad. Shortly thereafter, Dr. Angela returned home to Canada to establish her award-winning practice.
Along with the knowledge and skill she acquired while traveling the world, Dr. Angela is also trained in a variety of gentle chiropractic techniques, such as
With Dr. Angela's expertise as well as the expertise of the other Family Chiropractic practitioners, we are able to offer our patients exceptional individualized care.
MEET DR. ANGELA VAN DE WALLE »
Improve Your Quality of Life
We want nothing more than to help improve your quality of life. Chiropractic care is just one important element of wellness that we look forward to sharing with you. If you are ready to live your best life, contact our practice today!

About Family Chiropractic | (519) 428-5636