Pregnancy Chiropractic at Family Chiropractic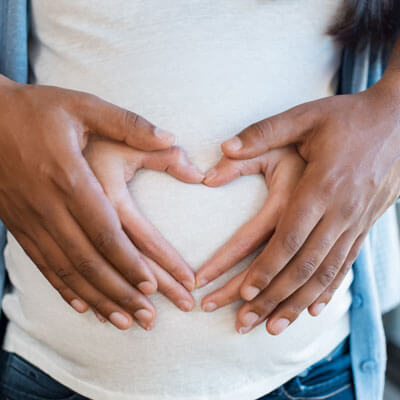 Pregnancy is an exciting new chapter of life. Unfortunately, it is often accompanied by a series of aches and pains. Chiropractic care can be used to relieve prenatal discomfort and keep expectant mothers more comfortable before, during, and after the birth of their babies.
During pregnancy, a woman's body is constantly shifting to make room for her growing little one. Such can come with a variety of side effects. Family Chiropractic happily offers prenatal chiropractic care to ensure comfortable pregnancies and smooth labors and deliveries.
Specialized Care
Dr. Angela is well-versed in a variety of chiropractic techniques that can be specially adapted for pregnant women. In addition to her vast knowledge, she has also been pregnant. As a mother of two older children, Dr. Angela can relate to you. She remembers the aches and pains and can relate to what you are going through. Dr. Angela's educational insight and personal experience help her give expectant mothers the compassionate, supportive care they deserve.
Pregnancy leads to many biomechanical changes in the spine. These changes are caused by the sudden and frequent shift of your anatomy. Musculoskeletal aches and pains are not uncommon while pregnant. Because your abdomen is protruding, the curve of your lower back increases, primarily affecting your lower back and hips.
Chiropractic adjustments are a natural way to realign the body, alleviating immediate discomfort and encouraging utmost health while pregnant.
Chiropractic care is useful for both you and your baby.
While pregnant, your body is shifting, your joints are moving, and your pelvis is opening. All of these factors directly affect how well your baby is able to move and establish comfort inside your womb. The better aligned your body is the better your baby's intrauterine growth environment.
Regular adjustments during pregnancy ensure that the pelvis is the best position for baby to move, grow, and engage for birth.
When it comes to prenatal chiropractic care, we use modified versions of our preferred adjustment techniques. We are careful to apply little force and only place pressure where needed. You can be sure that we are careful not to put any pressure on the abdomen. Not only do we alter our favorite approaches, but we also use adjusting tables and special pillows to accommodate growing bellies.
Throughout pregnancy, women feel the discomfort associated with their bodies moving and stretching to house their unborn babes. These quick changes often lead to a variety of complaints, such as
Low back pain
Hip pain
Headaches
Sciatica
Swelling of the legs and feet
Poor sleep
Digestive issues
If left alone, the above symptoms can worsen and increase the risk of unwanted complications during pregnancy and labor and delivery. With the help of careful, specific chiropractic adjustments, your body can remain aligned—ultimately, keeping you comfortable and stimulating an ideal birth process.
How often will I need to be seen?

If you are in pain and looking for relief, we suggest beginning with two to three visits per week. Once you are comfortable, we recommend coming in once every other week for maintenance care. Your last trimester is important. During this time, weekly adjustments can be beneficial.
How much does prenatal chiropractic care cost?
Prenatal care costs no more than general care. We are more than happy to tailor each chiropractic adjustment to meet your needs at no additional cost.
Our practice accepts most major insurances. Be sure to speak with our team about upcoming expenses and to learn more about your specific health care plan.
Do prenatal adjustments hurt?

Prenatal adjustments do not hurt. They are gentle in nature. We customize all of our adjustment methods and use special tables and pregnancy pillows to keep our pregnant patients comfortable during each appointment.
Will my baby be at risk?

No. Our chiropractic adjustments will not put your baby in harm in any way. Each adjustment we perform is specific and gentle. We are careful never to apply pressure to the abdominal area. You can be sure that while you are under care, your growing baby will be protected.
We Are Here for Your Growing Family
Our hope is to care for your family as it grows and develops, starting with you. As your health is the foundation of your baby's health, it is important to ensure your well-being. If you feel better, so does your baby. Why wait to take advantage of natural care that can safeguard your comfort and the health of your new little one?
Dr. Angela and Dr. Ashley are equipped to help pregnant women achieve greater overall health. Their knowledge and expertise may be the additional support you need. Please do not hesitate to contact us for more information regarding our approach to Pregnancy Chiropractic Simcoe!
CONTACT US »

Pregnancy Chiropractor Simcoe, Norfolk ON | (519) 428-5636