Meet Dr. Angela Van de Walle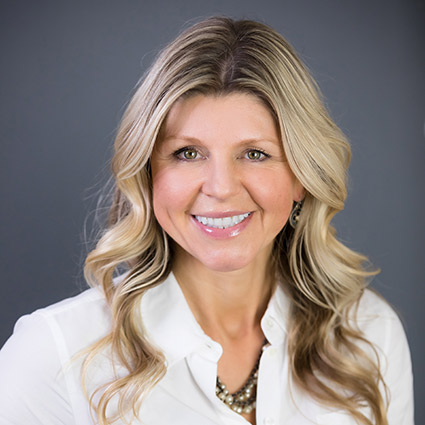 Dr. Angela is a proud native of Norfolk County. She grew up on a tobacco farm in Delhi and attended Delhi District Secondary School where she graduated with honours and as the female athlete of the year. She went on to the University of Western Ontario where she studied human physiology. In 1996, she graduated with distinction from UWO with an honours bachelor of science degree. She continued her education at the Canadian Memorial Chiropractic College and was chosen to complete her clinical internship at Anishnawbe Health in downtown Toronto. Upon graduating in 2000, Dr. Angela travelled to Australia where she gained valuable experience practicing as a locum chiropractor for one year. In 2001, she started working as an associate here in Simcoe and became sole proprietor of Family Chiropractic in 2013.
Experience
Throughout her almost 20 years of clinical experience, Dr. Angela has embraced the opportunity to positively affect the lives of the people in her community. She has taken multiple courses in pediatrics, pregnancy, applied kinesiology, chiropractic biophysics, activator methods, active release, nutrition, tmj disorders, gait and foot disorders, disc disorders, evidence-based chiropractic and lifestyle protocols, and practice management. She believes that learning is truly a lifelong process and knows that continually evolving as a Doctor of Chiropractic is the way in which she can best serve her patients.
Chiropractic Philosophy
In practice, Dr. Angela recognizes and upholds the foundational premise of chiropractic philosophy: that there resides in each person from the neonate to the elderly, an inborn and innate ability to heal. Her mission is to remove any interference to the expression of this healing ability. Knowing that the interference to human health expression comes primarily in the form of lifestyle "stressors", she strives to educate her patients on the limitless power of eating well, thinking well and moving well. Dr. Angela understands that healing comes from "above-down, inside-out" and is extremely passionate about the chiropractic lifestyle. Dr. Angela enjoys excellent working relationship with other health care providers and is honoured to be an integral part of each of her patient's wellness team.
OUR SERVICES »
Outside the Practice
Dr. Angela is devoted to fitness and has completed two half-marathons. She also enjoys yoga, plantbased eating and trying new vegan recipes, reading, travel, and all sports. She is a supporter of several charities both locally and internationally and has been a corporate sponsor of two causes close to her heart: Children's Make A Wish Campaign and JDRF Canada. Dr. Angela has two wonderful kids, Julia and Ryan and a dog, Sacha.
Get Started Today
Dr. Angela looks forward to being a part of your journey to wellness. Contact our practice to get started!

Dr. Angela Van de Walle | (519) 428-5636