Orthotics at Family Chiropractic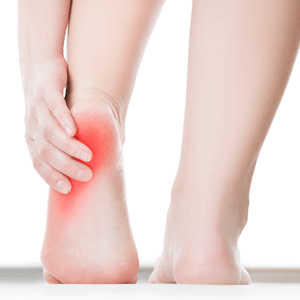 The feet are the foundation of the body. If your feet are unhealthy, there is a good chance that you are suffering from related alignment issues. Family Chiropractic offers custom orthotics through The Orthotic Group Inc. for anyone who has problems with their gait, or manner of walking. Our custom orthotics can be used to increase daily comfort and encourage lasting chiropractic adjustments.
How Do Custom Orthotics Help?
It is important to us that each of your chiropractic adjustments last as long as possible. To ensure lasting effects of care, we focus on all aspects of bodily health, including the feet.
We have seen many patients receive a quality adjustment and leave our practice feeling better only to return in the same pain they were experiencing prior to care. For your adjustments to hold as long as they were designed, it is important to consider the amount of pressure your feet undertake on a day-to-day basis.
As your feet are responsible for holding the weight of your entire body, it is imperative that they have the support they need to carry you through your weekly routine. Without proper support, your whole foundation can be thrown off and your body can be easily misaligned. Our practice uses custom orthotics to give your feet the added strength they need to keep up with your daily activities.
We have seen great success with custom orthotics. They address the body as a whole, beginning with the feet. Those with a variety of gait complaints, including flat feet, high arches, heel spurs, plantar fasciitis, and fallen arches may benefit from this approach to care. Similarly, custom orthotics are used to help with foot pain associate with varying medical conditions, such as


Because the feet are the pillars of the human body, custom orthotics have also been known to improve the low back pain, hip pain, knee pain, and ankle pain. Do not hesitate to contact our practice to find out more about what custom orthotics might do for you.
The Orthotic Group Inc. is a complete service custom orthotic and footwear laboratory that specializes in custom orthotics and casual footwear, compression hosiery, and prefabricated orthotics. They also offer sandals, athletic shoes, and heel lifts. Their GaitScan system allows us to perform a detailed biomechanical assessment of the feet and gait.
When you come in to see us, we will begin by having you complete a series of intake paperwork. This information will help us learn more about your feet and what we may be able to do to help. When you are finished, we will then do an in-depth biomechanical assessment of your feet and gait.
Your appointment will conclude with a 3D casting of your feet. From there, we will send your foam impression to our preferred laboratory, The Orthotic Group Inc., to have your custom orthotics made. We will contact you as soon as your custom orthotics arrive.
Most people are unaware that the feet have three different arches. We can assure you that our orthotics are thorough, addressing all points of the foot and guaranteeing a fit that is right for you. Our careful evaluation and 3D casting make for custom orthotics that form seamlessly to your feet.
How much do custom orthotics cost?
On average, custom orthotics cost $300 to $600 out of pocket. Though they are much pricier than off-the-shelf orthotics, their perfect fit is worth every penny. Be sure to check with your medical insurance provider to find out how much, if any, coverage they provide for custom orthotics.
If you are not sure how to check your insurance benefits, we can help. Our practice is happy to walk you through the necessary steps.
For how long will my custom orthotics last?

Your custom orthotics will last for up to two years. How quickly they wear differs per person. Our practice is glad to help you determine how frequently you can renew your personalized inserts.
Can I wear my custom orthotics right away?
Yes, you can wear your custom orthotics right away. However, we suggest that you break them in slowly. We recommend wearing them for no more than two hours on day one and increasing wear time by one hour each following day. It may take anywhere between three and four weeks to be able to wear them comfortably all day.
Please note that properly fitted footwear is essential for your custom orthotic to work correctly.
Get Started Today
Are you unsure whether or not you are a good candidate for custom orthotics? We are glad to answer any questions you might have for us! Get started today and contact us for more information about Orthotics Simcoe.
CONTACT US »

Orthotics Simcoe, ON | (519) 428-5636